Custom TECs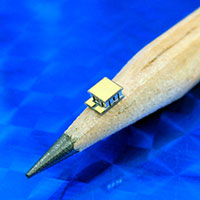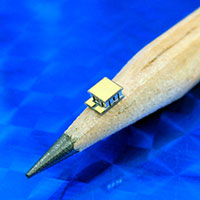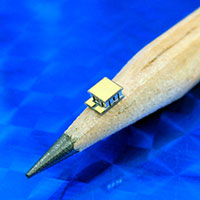 Custom Thermoelectric specializes in custom made and "customized" TE devices designed to optimally fit a customer's specific requirements. Our engineers will work with your product designers to create a TEC that meets physical size, thermal performance, power consumption, and environment requirements.
Just some of the features available are;
Size ranges from 1.2 x 1.9 mm to 62 x 62 mm, and just about any square or rectangular size in between. Other shapes also available.
Optimum amperages available from 0.80 amps to 40 amps and up. (Voltage is dependent on the number of "elements" or "couples" the TE contains. A 17 couple device has a voltage of around 2.0v while a 127 couple device has a voltage of around 15v.)
Heat pumping capacity (Qc) as high as 400 watts in a 62x62 mm module, or 0.2 watts in a 1.2x1.9 mm module.
We offer Peltier modules that can thrive in temperatures up to 200°C.
TECs are also available as matched sets with both height and thermal performance matched in close tolerance. This is typically used where all TECs are powered simultaneously and where thermal uniformity over a large surface is needed.
TEC faces are available as bare lapped ceramic, copper metallized, and metallized with a final gold (Au) plateing to allow fluxless solder mounting.
Holes can be made centered and off-center through the TEC as needed in many photo and opto applications.
Height tolerance of up to ±0.0003" in individual pieces and across sets of multiple TECs.
TECs with infra-red (IR) camera tested face uniformity to within 0.5°C point to point.
Many options available such as moisture sealing, sectioning, custom wires etc.
We also offer custom assemblies utilizing our TECs combined with thermocouples, heat sinks, fans and custom machined parts to deliver a completely assembled and tested product.



Lead times can be as short as 3 weeks, and many times with no fixturing or tooling costs.

There is no minimum order size for custom devices, although typical sample volumes start at 5 pieces and up.

If you think you have an unusual design requirement or cannot find what you want elsewhere, call us or email us.